The Gallery is a selection of signature works that showcase series and projects completed over the last 30 years. The diversity and proliferation of his glass work is representative of his worldly experience and innovative approach to site specific Commissions and unique sculptures which strive to seek originality and introspection.
Throughout the year, Rob participates in shows, conducts workshops and teaches classes at the premier galleries and leading educational institutions. Please stay tuned to these posts and blog entries to keep up to date on the latest information on how to view his work and catch up with classes and travels. Additionally, be sure to register your information in the "Join our news letter" and social platforms by clicking on the buttons at the bottom of the page and befriend us for updates.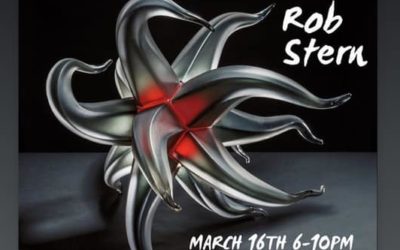 Join us on select Saturdays from 6-10 PM for Hot Glass Cold Beer, our favorite long-running event that combines glass demonstrations, live music, craft beer and great local food. Buy your ticket at the door or online, but whatever you do don't miss a single HGCB! For...